Psycuity is a business psychology consultancy. Psycuity came into being from the frustration of trying to pick good people consistently while growing a business and the desire to get the best out of the team in different business situations.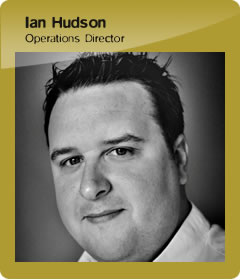 Ian Hudson - Operations Director
Ian delivers operational process and control to Psycuity. Ian spent 10 years working in technology businesses managing sales and service delivery divisions. Ian studied Electrical Engineering with Electronics from UMIST and holds an MBA in Entrepreneurship from Manchester Business School.
Ian first encountered psychometrics after the frustration of trying to consistently recruit the right people for his own businesses. Ian used occupational psychology consultants to enable him to better understand and successfully build his team. For the last 7 years Ian studied psychology and psychometrics to enable him to produce psychometric assessments himself. Ian is accredited through the British Psychological Society (BPS).
Ian lives and works in Manchester, is an avid supporter of Sale rugby club, enjoys swimming, scuba diving and Xbox360 gaming.